This website was created for a CRWR213 (Creative Writing) assignment.
Project aim:
We had to write 3 short stories with a consistent theme, and integrate different media to enhance our stories including videos, audio, GIFs, and photos. The stories were to be posted on a social media site with relevant tags.
Why did I choose this project?
I chose the overarching theme of "Childhood Memories" to write my stories, and the events they were based on were collected from my own old diary entries. I think the retelling of a child's perspective as an older person has a particularly interesting retrospective quality, because the values and feelings in the content are the child's, but the language used is an adult's. More specifically, I chose to write short stories about events that "document the process of transformation" from a child to a non-child.
Skills used and Challenges:
Visual Presentation: Because we had to build our stories on a website, I had to consider the particular aspects of the web as the interface from which viewers would see the story. This meant in addition to the text, I had to pay attention to its aesthetic presentation to make sure it was cohesive and added to my writing. This was achieved through several visual choices:

Color Palette: I wanted to enhance the interconnectedness of the 3 stories all as specific moments where a child grows up by going through non-child experiences. To express this link visually, I used the motif of the color purple among all three stories (using purple items relevant to the story), and emphasized this by choosing the background color of the theme to be purple as well.
 -------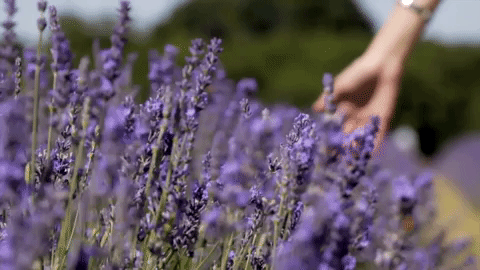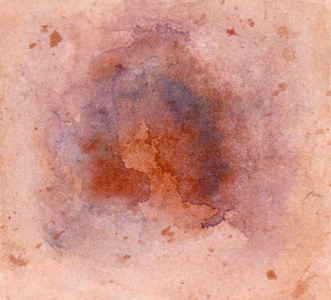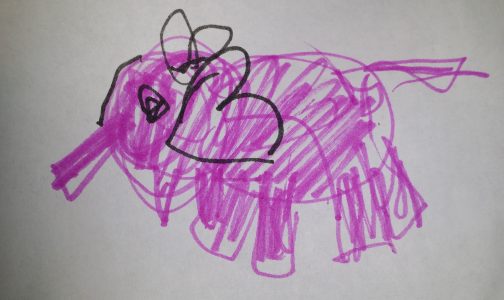 _----Background color   ---  short story "10"   ---    short story "7"    ---    short story "6"
Icon and theme: For the website's theme, I selected one that emulated the visual presentation of an old Windows98 computer, which used the image of Microsoft Folder as the icon for subpages. These two elements allude to the retrospective nature of the stories and emphasizes on how each story acts as a "file" that documents/archives memories in a person's life.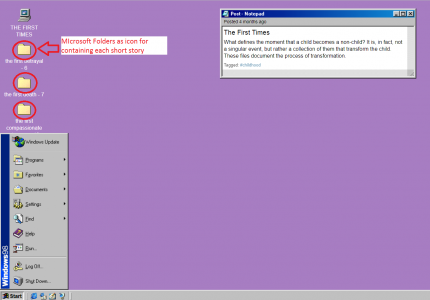 Research:

Challenge--Citing sources: A frequent obstacle while finding other sorts of media was that there were often multiple reposts which made it confusing to identify who the author was. To solve this problem, I used a combination of archive.org, reverse Google image search, and TinEye to search for the earliest instance that the object had been posted on the web, which led me to the original author.
Final outcome:
Click here to access the site.
In my Visual Arts course, I also explored this theme of transformation in youth, but in a less personal and more political way. Click here for details.
Share this learning activity with others