Hi there! My name is Emily Kwong, and I am a undergraduate Bachelor of Media Studies student at UBC. You are currently accessing my online portfolio.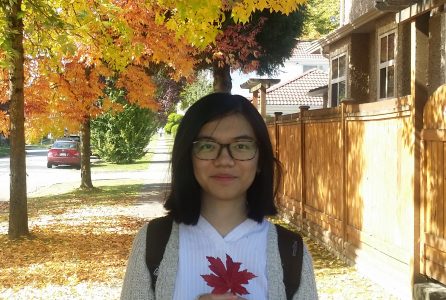 In this portfolio, you will find:
Skill highlights:
Well-rounded: I am pursuing a wide range of fields not limited to the BMS degree, which mainly consists of art courses, but I am also considering another bachelor degree in Computer Science. Currently, I am beginning the process of making connections between my arts and science courses. For example, my theoretical writing about technology

is complimented by

my programming experience.
Multilingual: I can speak and write English and Chinese (Cantonese and Mandarin) fluently.
Creative work: In my free time outside of academics, I work on a large range of art projects. Click here 

to see my visual arts focused portfolio.
Contact details: 
kscemily@gmail.com
Download my resume here: Resume_Emily Kwong
I hope you enjoy your time on this site!